As of December 8th, 2020, Eyesight Technologies has changed its name to Cipia.
To learn more click here.
Cipia, formerly Eyesight Technologies, is a leader in computer vision AI for driver and cabin sensing.
Our mission is to make cars better understand, cater to, and predict people's needs by leveraging the power of embedded computer vision AI.
Cipia has over a decade of experience in developing embedded computer vision solutions, and its offerings have been integrated into millions of devices worldwide. The company holds dozens of Patents in the field of computer vision AI.
With Cipia the in-car environment enjoys an added layer of intelligence, delivering safer and enhanced mobility experiences.
Cipia is led by a team of highly experienced image processing and AI experts that bring together extensive expertise in research, implementation, and optimization of algorithms for embedded platforms and the in-car automotive industry. The Company is headquartered in Israel, with global offices in the US and China.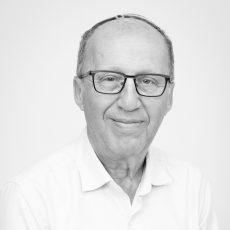 David brings to Cipia 20 years of experience in managing R&D, Marketing and Sales at high tech companies. Prior to joining Cipia, David was CEO of Oversi and Vice President and General Manager of the Mobile Handset Vendor Division for SanDisk. He managed the divisions' worldwide activities and its fast growth to revenue of over $200M. Mr. Tolub earned his MBA from Boston University. He also holds an MSc of Electrical Engineering from the Technion University, Haifa, Israel.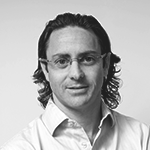 FOUNDER, CHIEF IP & INNOVATION OFFICER
Itay is the founder of Cipia, formerly Eyesight Technologies, Itay now serves as Chief IP & innovation officer where he leads the IP and innovation developments of the company. Prior to founding Cipia, Itay worked at Motorola Semiconductors (Freescale) where he oversaw a broad range of high level projects, including the implementation and optimization of video encoder and decoder for Motorola DSP. His role further included architecture research and design, as well as advising other departments in the field of systems implementation on Motorola's DSP. Itay holds a B.Sc. in Electronics Engineering from the Technion, specializing in signals and image processing. As part of his military service Itay served as an engineer where part of his role involved in the development of image processing products.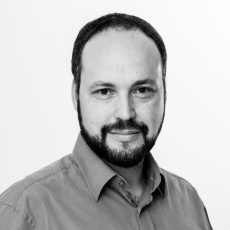 Erez joined Cipia in 2012, employing his rich experience for mapping and optimizing Cipia's computer vision AI algorithms to various architectures including DSPs, GPU, and ARM platforms. Erez quickly rose within the ranks, leading core development projects, and assuming the position of Chief Architect. Since 2017, Erez is serving as VP Research & Development. Erez joined Eyesight after 10 years at Freescale Semiconductor (Previously Motorola Semiconductor), where he managed a global team of 25 developers, and was responsible for various DSP Systems activities, including the DSP Video Software vertical and DSP Baseband software. Erez holds a B.Sc. in Electrical Engineering from Ben-Gurion University and a MBA from Tel-Aviv University.
With over 25 years of experience in sales and business development management, Rony is responsible for corporate strategy and identifying business development opportunities, including partnerships and customer relations for Cipia. Rony most recently served as the EVP of Sales and Business Development for IXI Mobile. Prior to this Rony was the Director of Strategic Investment for Intel where he had the worldwide responsibility for equity and acquisition deal sources in the wireless segment for Intel Capital. Before working for Intel, he was the VP of Sales and Marketing for DSP Communications where he was instrumental in the sale of DSPC to Intel.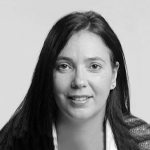 Shelly brings to Cipia more than 14 years of hands-on experience in financial management, including fund raising in high-tech companies. As Cipia's VP Finance, Shelly is leading the company's financial decision making, finance processes, analysis, financial operations and fund raising. Prior to joining Cipia Shelly served as a VP Finance at Oversi Networks Ltd. and as a controller at Pillar Data Systems. Shelly holds a B.A in Accounting and Business Administration from the College of Management.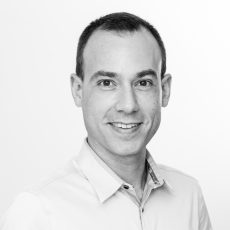 Tal is responsible for the Product, Marketing and Operations disciplines at Cipia. Before joining the company, Tal served as Product Manager for key Microsoft Office applications (including Word & PowerPoint), where he gained deep knowledge and understanding of global scale in software products. Tal holds a L.L.B. from Tel-Aviv University and an MBA from the Kellogg School of Management at Northwestern University.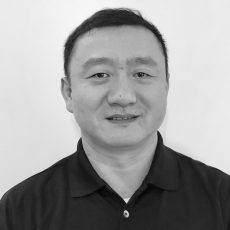 Ben joined Cipia with over 25 years of sales and business development experience in high-tech companies. Ben managed business activities for IT industry, software companies, telecommunication and system integration solutions in China and the global market. Working for multi-national companies in China, Ben served as sales director /General manager/chief representative across the greater China region.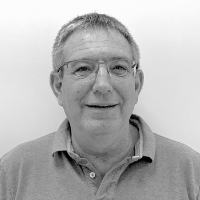 Israel brings over 30 years of executive management experience in the automotive industry (Auto-tech, Mobility and Telematics). Israel founded Sportam, an auto-tech consultancy firm, was CEO of several Telco companies in Israel and the US and was General Manager of Cellocator, the aftermarket Telematics division of Pointer Telocation Limited. Israel holds a BA in Computer Science and a BA in Economics from Bar Ilan University.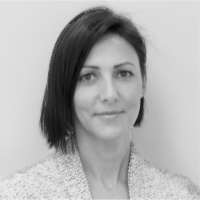 As one of Cipia's earliest employees, Liat has been leading the company's marketing activities since 2008. As Cipia's VP Marketing, Liat's responsibilities cover company branding, public relations, event management, channel marketing and communication strategy. Liat holds a B.A from IDC Herzeliya where she majored in marketing.
Eli Talmor is a professor at London Business School and was previously on the finance faculty of UCLA and Wharton. He serves on the board of governors of Tel Aviv University and the advisory board of the African Venture Capital Association among others. A renowned authority on private equity, he testified to the UK Parliament and advised the UK Prime Minister's Office. Business-wise he is a serial cornerstone investor with multiple exits, notably a co-founder of SunRay Renewable Energy which was acquired in one of Europe's largest venture exits of that year.
Rami Lipman is one of Israel's prominent Angel Investors, with over 20 years of proven experience as a high-tech entrepreneur. Mr. Lipman has successfully provided strategic direction invested and created successful growth strategies for numerous startups. Mr. Lipman is currently an active board member and advisor for several public and private companies and active as a social investor and is a member of advisory boards at several NGO's, with a specific emphasis on children and youth at risk.
James Mitchell is considered one of the pioneers of the venture lending business. He co-founded Meier Mitchell & Company, later acquired by GATX Capital and renamed GATX Ventures, with activities throughout the U.S., Canada, and Europe. His firm provided over $2 billion in debt and equity financings to venture stage companies in the technology and life sciences industries. Mr. Mitchell is currently a private investor, active on multiple Boards. Mr. Mitchell received his MBA from the Wharton School (University of Pennsylvania) with an emphasis in Corporate Finance. He has lectured on the topic of venture investing at the University of California.
Dorian M. Barak is a veteran private equity investor and fund manager specializing in emerging markets. He is Managing Partner of Indigo Global, a capital advisory firm, and serves on the boards of public and private companies active in the technology, natural resources and aviation sectors. He was formerly a senior managing director at Hapoalim, Israel's largest financial group. Previously he was an attorney with Skadden Arps and a consultant with The Boston Consulting Group (BCG) in the USA. Mr. Barak holds a J.D. from Yale University, an M.A. from Oxford University, and a B.A. from UCLA.
Stephen Margolis, a lawyer with over 35 years of experience in venture capital, asset finance and media, founded Future Films in 2000, Taurus Asset Finance in 2011, and Co-founded Arie Capital in 2014. Mr. Margolis originated and raised c.£500M for a wide variety of real estate projects and close to £100M for technology companies covering a variety of sectors, from IoT/Connectivity to Life Sciences, Fintech and Media Technologies. Stephen works between UK/Europe, Israel and China.
Dr. Thomas Wetzer has spent a large amount of his career in growth equity investments. He is currently managing the equity portfolio of Jebsen Capital in Hong Kong, the strategic investment division of the family-owned conglomerate Jebsen Group. New mobility represents a core investment focus of Jebsen Capital. Prior to joining Jebsen Capital, he was with McKinsey & Company, where he was a member of the Corporate Finance Practice. Originally from Germany, he has been living in Asia for over 7 years. Thomas holds a PhD in Finance from St. Gallen University (Switzerland) and a Master of Science from ESADE Business School (Spain). He is an avid traveler and long-distance runner.
Dr Seshu has over 25 years of experience in Technology Strategy, Consulting, R&D, and Sourcing in the automotive industry. From 1996 to 2001, Dr Seshu set up and led the DaimlerChrysler Research Center (today known as Mercedes-Benz Research and Development India) in Bangalore. He taught at various universities world-wide, and has several patents as well as 30+ technical publications to his credit. Dr Seshu also lead research & development at Great Wall Motors in China, he was CTO of Ashok Leyland group. Presently, Dr Seshu is the CEO of QSentience uG, a research consulting company in Germany.