Cipia is a leading computer vision and AI provider, powering in-cabin sensing solutions for the automotive industry. Cipia's Driver Sense is our Driver Monitoring System (DMS) focusing on the driver to ensure their safety and convenience. Driver Sense is designed to assist OEMs to meet GSR (DDAW & ADDW) and Euro NCAP requirements.
Flexibility and Unique offerings
Driver Sense is integrated into production programs in three main ways, designed to address the specific production program's needs: standalone integration, ADAS domain integration, IVI domain integration. Driver Sense is deployed on a variety of computing platform, and can run on basic Arm CPU or leverage hardware acceleration. In addition, the flexibility extends to the camera location, already deployed in production with A-pillar, steering wheel column, infotainment and overhead-console cameras.
The core of Cipia's solutions is based on advanced, proprietary computer vision and artificial intelligence (AI). Driver Sense is built of two layers, providing flexibility for embedding in partner systems. At its core, Driver Sense utilizes computer vision algorithms to track and report in real-time visual attributes, associated with the driver. We built a second logic layer which analyzes the data provided from the first layer into physiological conclusions of the driver's state. The logic layer is based on extensive human factors research and testing, in which the relationship between visual facial cues, drowsiness and distraction was proven.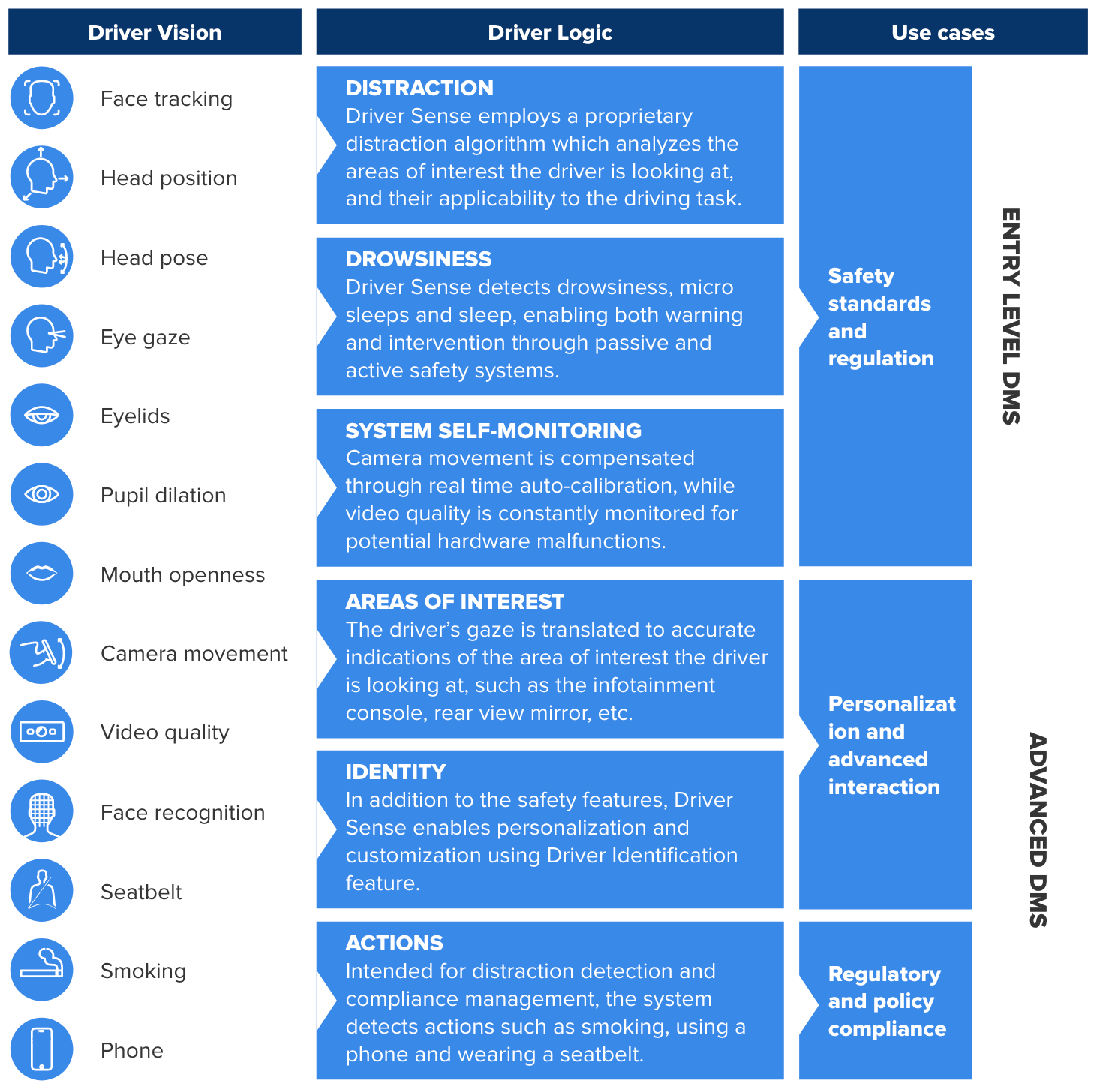 Watch Driver Sense in action