The Entry Level Joint Offering is Designed to Address European Safety Standards and Regulatory Requirements
Tel Aviv, January 12, 2021 — Cipia, formerly Eyesight Technologies, an AI computer vision in-cabin automotive solutions provider, and OmniVision Technologies, Inc., a leading developer of advanced digital imaging solutions, today announced a partnership to create the first mass-market entry level driver monitoring solution to address safety standards and regulatory requirements. The partnership combines OmniVision's OAX8000 automotive application-specific integrated circuit (ASIC) with Cipia's driver monitoring software.
Beginning with the publication of Euro NCAP's 2025 Roadmap, regulatory bodies around the world started looking into driver monitoring systems (DMS) to combat the dangers of driver distraction and drowsiness. In Europe, the general safety regulations do not apply the driver monitoring requirements solely on new vehicle models, but to all vehicles that will be registered in Europe (existing models included).
While new models are easy to fit with a DMS as the requirements for such technology are taken into account in the vehicles' design, the challenge is retrofitting existing models to comply with new DMS regulations. With its small form factor and cost-effective positioning, the OAX8000 is ideal for retrofitting existing vehicles, while also providing an excellent standalone DMS option for new models.
The OAX8000 provides hardware with the optimal balance of CPU, NPU and memory for Cipia's DMS solution, which is highly resource efficient, while ensuring high quality. The combination of OmniVision's hardware and Cipia's software enables not only detection of drowsiness and distraction for safety compliance, but also convenience features, such as driver identity for in-cabin personalization.
"We are proud to lead the development on the OAX8000 and be the first to offer DMS on the new platform" says Cipia's CEO David Tolub, "Considering the small form factor of the OAX8000 and level of integration possible, it's no surprise the initial responses from OEMs and Tier 1s for this collaborative solution are highly favorable."
"Cipia's expertise and experience with neural processing enabled maximal utilization of the OAX8000 NPU" says Brian Pluckebaum, automotive product marketing manager at OmniVision "we are delighted to partner with Cipia, a leading DMS provider, to introduce a mass-market entry-level DMS solution."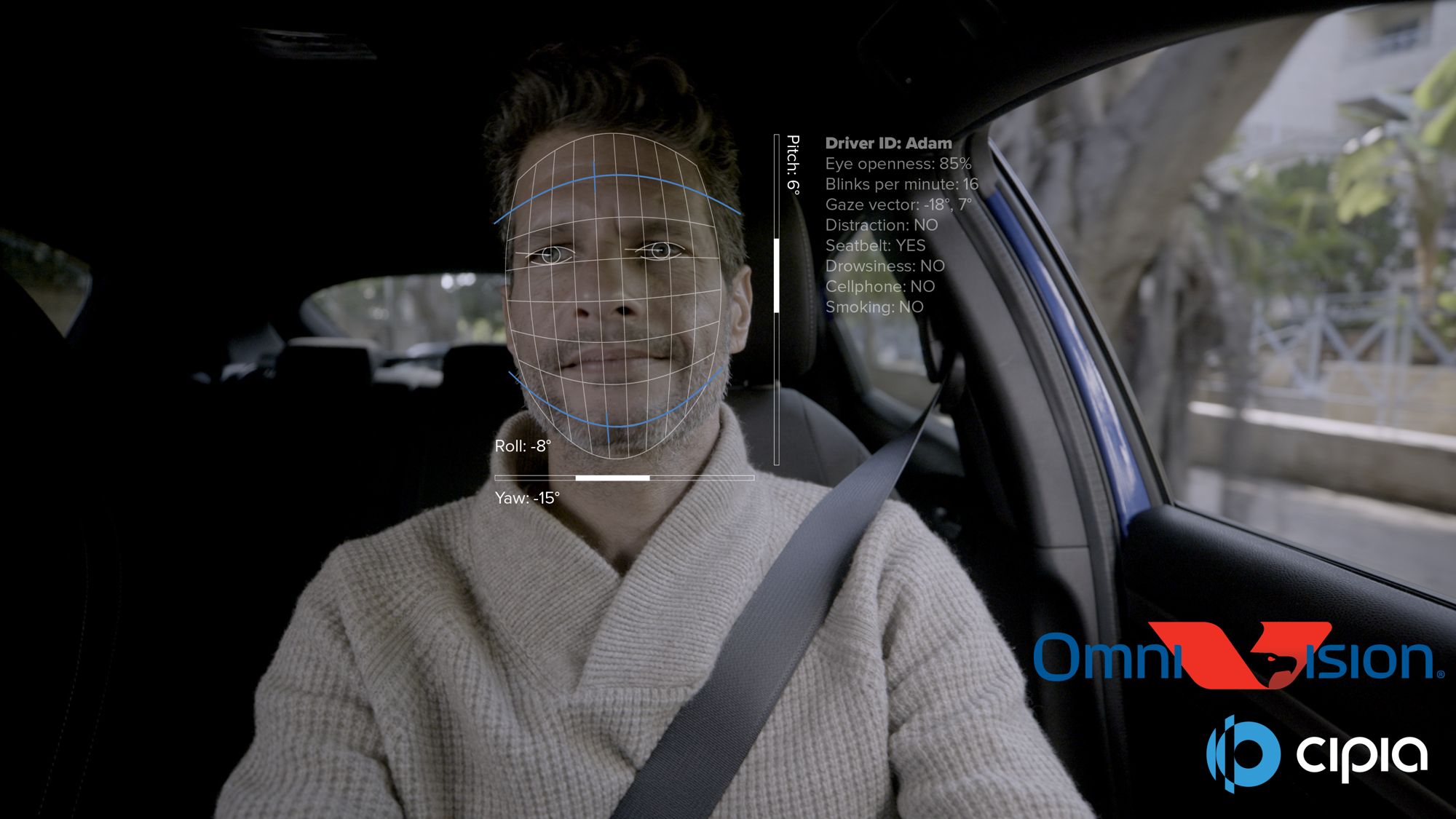 About Cipia
Cipia, formerly Eyesight Technologies, is a leading provider of intelligent sensing solutions that use edge-based computer vision and AI for safer and better mobility experiences. The company focuses on the automotive in-cabin environment, offering Driver Sense – driver monitoring system, Cabin Sense – occupancy monitoring systems and Fleet Sense – a driver monitoring device for fleets. Over a decade of research and development stand behind the company's proprietary market-leading computer vision technology. Cipia is constantly pushing the boundaries of what intelligent sensing solutions can see and accomplish, for better and safer mobility.
About OmniVision
OmniVision Technologies, Inc. is a leading developer of advanced digital imaging solutions. Its award-winning CMOS imaging technology enables superior image quality in many of today's consumer and commercial applications, including mobile phones; security and surveillance; automotive; tablets, notebooks, webcams and entertainment devices; medical; and AR, VR, drones and robotics imaging systems. Find out more at www.ovt.com.
OmniVision®, and the OmniVision logo are registered trademarks of OmniVision Technologies, Inc. All other trademarks are the property of their respective owners.