The awards underscore Cipia's further expansion in the European OEM market
TEL AVIV, Israel, 15 November 2023 — Cipia (TASE: CPIA), an AI computer vision in-cabin automotive solutions provider, today announced that it had been awarded new design wins with a new OEM, a leading European commercial vehicle (CV) manufacturer. The deal, Cipia's second with a European OEM this year, will see Cipia's Driver Sense driver monitoring system (DMS) integrated into seven new models of trucks and buses. The models will be manufactured in Europe and sold worldwide, with a start of production expected in late 2025.
Yehuda Holtzman, CEO of Cipia, said "I'm delighted that Cipia has signed its second European deal this year, expanding our customer base globally. We've seen more than 100% growth in the number of design wins this year, and an 80% increase in the number of OEMs that use Cipia's in-cabin sensing solutions, which will bear fruit for the company over the coming years."
Cipia's DMS was designed to improve car safety using Cipia's advanced computer vision and AI, detecting signs of driver drowsiness, distraction and more. In the awarded vehicles, Cipia's Driver Sense DMS is expected to run on an OmniVision SoC.
With these wins, Cipia now holds 57 design wins (29 new wins this year) on 13 platforms across 9 OEMs in Europe, China and the United States.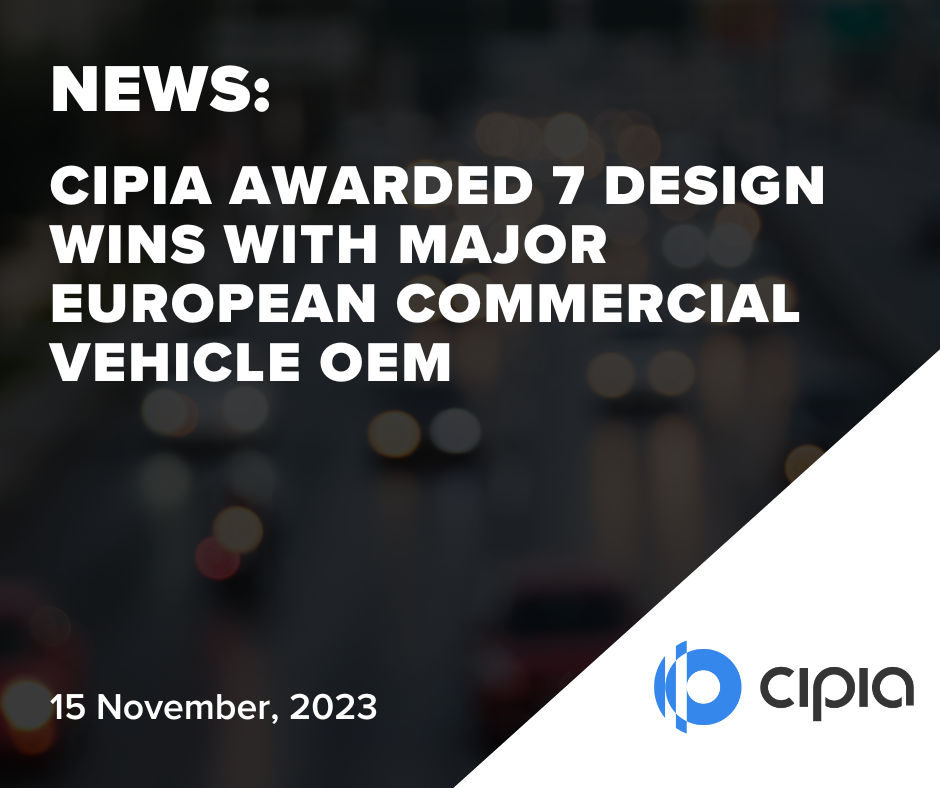 ###
About Cipia:
Cipia is a leading provider of intelligent sensing solutions that use edge-based computer vision and AI for safer and better mobility experiences. The company's product lineup includes Driver Sense (driver monitoring system), Cabin Sense (occupancy monitoring system) and Cipia-FS10, a video telematics and a driver monitoring solution for telematics service providers and fleets.
Over a decade of research and development stand behind the company's proprietary market-leading computer vision technology, which has been selected by OEMs globally and serves vehicles on the roads today.
To date, Cipia holds 57 design wins, over 13 platforms, across 9 car manufacturers in the US, Europe and China.
Forward-Looking Statements
The information regarding the start of serial production of the aforementioned models is considered forward-looking information, as defined in the Israeli Securities Law of 1968. This information may not materialize, including substantially, as a result of changes and factors beyond the Company's control.