This award by a new Electric Vehicle OEM further expands Cipia's existing footprint in the US OEM automotive market
TEL AVIV, Israel,14 march 2023 — Cipia (TASE: CPIA), an AI computer vision in-cabin automotive solutions provider, today announced that it has been awarded a design win from a new OEM customer: a US electric vehicle carmaker (OEM). The company's Driver Sense Driver Monitoring System (DMS) and Cabin Sense Occupancy Monitoring System (OMS) will be integrated into an electric SUV model and will be running on Nvidia and Qualcomm SOCs.
The EV model is set to start production during 2024 and expected to be sold globally.
Yehuda Holtzman, CEO of Cipia, said "This design win with a second US auto manufacturer further cements Cipia's position as one of the leading providers of in-cabin sensing solutions to OEMs around the world".
Driver Sense DMS was designed to meet the latest regulatory requirements and safety standards regarding driver monitoring. Cabin Sense OMS is a natural expansion of the technology to also cover the passengers in the vehicle. This new announcement brings Cipia to a total of 30 design wins, over 10 platforms and 7 OEMs globally. Several of these models are already in production and available on the roads today.
לדיווח בעברית הקליקו כאן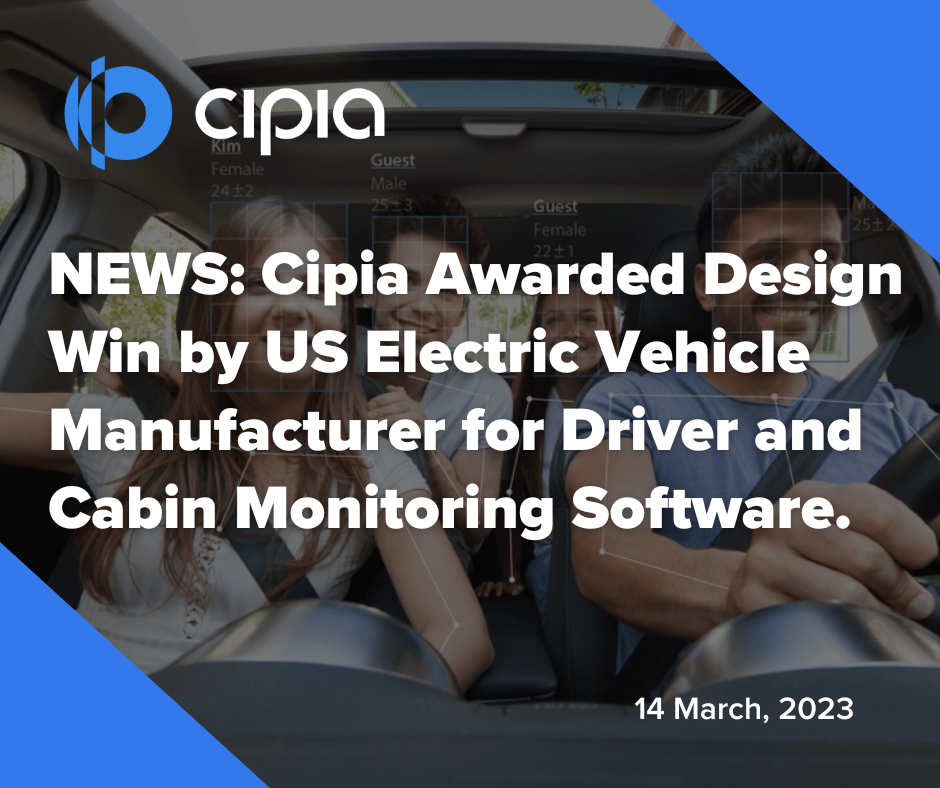 To date, Cipia holds 30 design wins, over 10 platforms, across 7 car manufacturers. Cipia's OEM customers currently include two electric car manufacturers in the US, SAIC Motors, Chery, an American car brand in China, and one additional leading car manufacturer in China.