Cipia (TASE: CPIA),  is a leader in computer vision AI for driver and cabin sensing.
Our mission is to make cars better understand, cater to, and predict people's needs by leveraging the power of embedded computer vision AI.
Over a decade of research and development stand behind the company's proprietary market-leading computer vision technology, which has been selected by OEMs globally and serves vehicles on the roads today.
With Cipia the in-car environment enjoys an added layer of intelligence, delivering safer and enhanced mobility experiences.
Cipia is led by a team of highly experienced image processing and AI experts that bring together extensive expertise in research, implementation, and optimization of algorithms for embedded platforms and the in-car automotive industry. The Company is headquartered in Israel, with global offices in the US and China.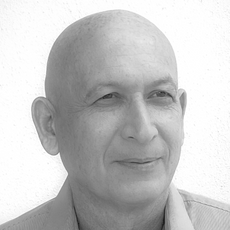 Yehuda brings over 25 years of business, technological and managerial experience as a CEO of technology and communications companies to lead Cipia. In his most recent role, Holtzman served as CEO of On Track Innovations Ltd. (OTI), a global provider of near field communication (NFC) and cashless payment solutions. In prior years he served as CEO of Mobilogy, overseeing its sale to the American ESW Capital fund. Yehuda was also a co-founder of the software company ExploreGate, where he served as CEO from 2012 to 2016, as well as co-founder of MobileAccess, where he served as President of the company through its acquisition by Corning Incorporated In 2011. Yehuda has a master's degree in management from Ben-Gurion University and a bachelor's degree in electronics engineering from the University of Brighton in England.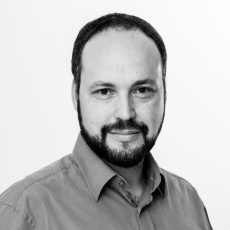 Erez joined Cipia in 2012, employing his rich experience for mapping and optimizing Cipia's computer vision AI algorithms to various architectures including DSPs, GPU, and ARM platforms. Erez quickly rose within the ranks, leading core development projects, and assuming the position of Chief Architect. Since 2017, Erez is serving as VP Research & Development. Erez joined Eyesight after 10 years at Freescale Semiconductor (Previously Motorola Semiconductor), where he managed a global team of 25 developers, and was responsible for various DSP Systems activities, including the DSP Video Software vertical and DSP Baseband software. Erez holds a B.Sc. in Electrical Engineering from Ben-Gurion University and a MBA from Tel-Aviv University.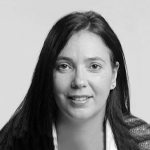 Shelly brings to Cipia more than 14 years of hands-on experience in financial management, including fund raising in high-tech companies. As Cipia's VP Finance, Shelly is leading the company's financial decision making, finance processes, analysis, financial operations and fund raising. Prior to joining Cipia Shelly served as a VP Finance at Oversi Networks Ltd. and as a controller at Pillar Data Systems. Shelly holds a B.A in Accounting and Business Administration from the College of Management.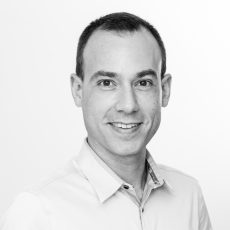 Over his 10 year tenure at Cipia, Tal managed various disciplines, currently leading strategy, product and customer support. Before joining the company, Tal served as Senior Product Manager for key Microsoft Office applications (including Word & PowerPoint), where he gained deep knowledge and understanding of global scale software products. Tal holds a L.L.B. from Tel-Aviv University and an MBA from the Kellogg School of Management at Northwestern University.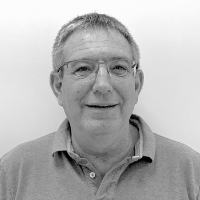 Israel brings over 30 years of executive management experience in the automotive industry (Auto-tech, Mobility and Telematics). Israel founded Sportam, an auto-tech consultancy firm, was CEO of several Telco companies in Israel and the US and was General Manager of Cellocator, the aftermarket Telematics division of Pointer Telocation Limited. Israel holds a BA in Computer Science and a BA in Economics from Bar Ilan University.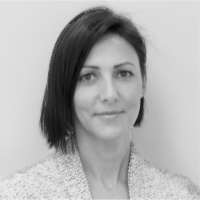 As one of Cipia's earliest employees, Liat has been leading the company's marketing activities since 2008. As Cipia's VP Marketing, Liat's responsibilities cover marketing strategy, company branding, public relations, investors relations, event management, product marketing and communication strategy. Liat holds a B.A in Business Administration from Reichman University where she majored in marketing.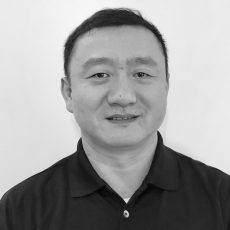 Ben joined Cipia with over 25 years of sales and business development experience in high-tech companies. Ben managed business activities for IT industry, software companies, telecommunication and system integration solutions in China and the global market. Working for multi-national companies in China, Ben served as sales director /General manager/chief representative across the greater China region.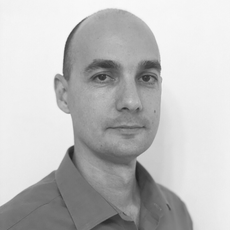 Tal joined Cipia in 2008 and is one of Cipia's first employees. Tal relocated to China in 2017 in order to build Cipia's technical operations in the country. As Cipia's General Manager in China, Tal is responsible for China operations, technical presales and business development. Tal holds a B.Sc in Computer Science from Ben-Gurion University.
EXECUTIVE CHAIRMAN OF THE BOARD
Eli Talmor is a professor at London Business School and was previously on the finance faculty of UCLA and Wharton. He serves on the board of governors of Tel Aviv University and the advisory board of the African Venture Capital Association among others. A renowned authority on private equity, he testified to the UK Parliament and advised the UK Prime Minister's Office. Business-wise he is a serial cornerstone investor with multiple exits, notably a co-founder of SunRay Renewable Energy which was acquired in one of Europe's largest venture exits of that year.
Gal Shmueli served until 2016 as Cyber CTO of the technological unit (81) of the IDI. Mr. Shmueli retired with a rank of Colonel with over 700 professionals under his technological leadership. Currently, Mr. Shmueli is an authority in the Israeli technology ecosystem with deep expertise in Cyber, Machine Learning, Multi disciplinary projects and business intelligence. Among the companies which he has co-founded, one was already acquired for $400M, and another one was last valued at $1.2B
Dr. Thomas Wetzer has spent a large amount of his career in growth equity investments. He is currently managing the equity portfolio of Jebsen Capital in Hong Kong, the strategic investment division of the family-owned conglomerate Jebsen Group. New mobility represents a core investment focus of Jebsen Capital. Prior to joining Jebsen Capital, he was with McKinsey & Company, where he was a member of the Corporate Finance Practice. Originally from Germany, he has been living in Asia for over 8 years. Thomas holds a PhD in Finance from St. Gallen University (Switzerland) and a Master of Science from ESADE Business School (Spain).
Dr Seshu has over 25 years of experience in Technology Strategy, Consulting, R&D, and Sourcing in the automotive industry. From 1996 to 2001, Dr. Seshu set up and led the DaimlerChrysler Research Center (today known as Mercedes-Benz Research and Development India) in Bangalore. He taught at various universities world-wide, and has several patents as well as 30+ technical publications to his credit. Dr. Seshu also lead research & development at Great Wall Motors in China, he was CTO of Ashok Leyland group. Presently, Dr. Seshu is the CEO of QSentience uG, a research consulting company in Germany.
Mr. Weinstein brings a wealth of international business experience including exits of over 4 billion dollars. He is former CEO of CFR pharmaceuticals which was sold to Abbott and founder and cornerstone investor of multiple funds, including Olive Tree Ventures (Israel), WM partners, a US private equity, Vanterra Accelerator (USA), and others. Mr. Weinstein is a board member in companies in the high-tech, machine vision and health industries, and has been board member and investor in companies globally.
served as Head of Bank Hapoalim B.M. International Division, Chief Internal Auditor of Bank Hapoalim B.M. and Executive VP, member of the Management Board of Bank Hapoalim B.M. Among other positions, she served as CEO of Bank Hapoalim Switzerland and Chairman and board member of corporations in Israel and abroad. Orit brings with her rich managerial and financial experience in leading strategic processes, business development, corporate auditing and risk management, regulation, and leading organizational change processes in corporations with global operations.
Eli Amir holds the Max and Steffi Perlman Chair in Financial Economics at the Coller School of Management, Tel Aviv University. He also serves as a visiting professor of accounting at the London Business School. In addition to his academic roles, Amir is a certified public accountant in Israel. His professional experience includes a tenure as Chairman of the Israel Accounting Standards Board, from 2000 to 2003. He earned his B.A. in Accounting and Economics from Tel Aviv University, and later completed his Ph.D. in Business Administration from the University of California, Berkeley.