This design win marks a 78% increase in the number of models awarded to Cipia since the start of 2023, which now include a total of 50 car models across 8 automakers.
TEL AVIV, Israel, 12 September 2023 — Cipia (TASE: CPIA), an AI and computer vision based in-cabin automotive solutions provider, today announced that it had been awarded 10 additional design wins for automaker Chery, one of the top auto exporters in China. The deal will see Cipia's Driver Sense driver monitoring system (DMS) installed in 10 car models, in addition to the 8 Chery models previously awarded to Cipia. This new award more than doubles the number of Chery models to incorporate Cipia's DMS, reaching 18 models. The new vehicles will be sold globally, and production is planned to start during 2024, with the impact on the company's revenue expected to apply accordingly. Cipia's solution will run on a Qualcomm SoC. With this win, Cipia's design wins span across 50 vehicle models, across 12 platforms and 8 different auto manufacturers (OEM) from USA, Europe and China.
Yehuda Holtzman, CEO of Cipia, said "We've seen a significant surge in Cipia's growth, with a78% increase in car models poised to feature our technology since the onset of 2023. By 2024, we expect a noticeable rise in cars on the streets equipped with Cipia's solutions. Moreover, the growth in car models set to feature our technology is a testament to the trust that leading automakers are placing in Cipia's life-saving technology."
Cipia's advanced technology uses computer vision and AI to monitor a driver's behavior, tracking head pose, direction of gaze, driver position and activity to determine if the driver is focused on the road, drowsy or distracted, holding a phone while driving and more. The company's activity benefits from the tailwinds of increased regulation that is emerging around the world in the field, which have led to the fast-growing demand for life-saving in-vehicle monitoring solutions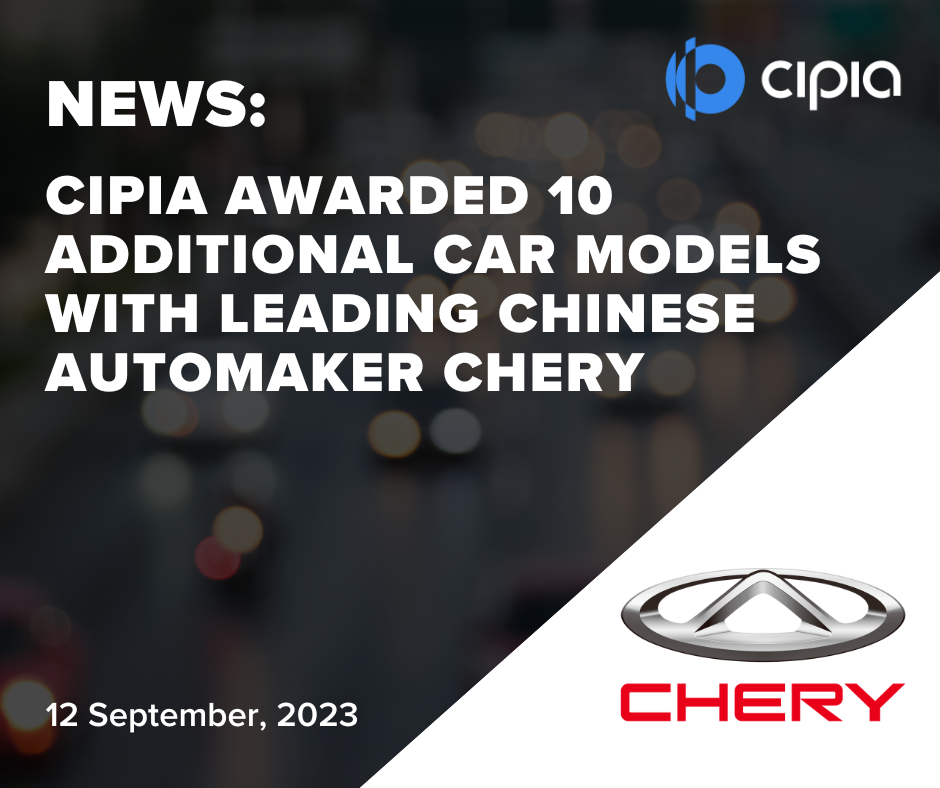 ###
About Cipia:
Cipia is a leading provider of intelligent sensing solutions that use edge-based computer vision and AI for safer and better mobility experiences. The company's product lineup includes Driver Sense (driver monitoring system), Cabin Sense (occupancy monitoring system) and Cipia-FS10, a video telematics and a driver monitoring solution for telematics service providers and fleets. Over a decade of research and development stand behind the company's proprietary market-leading computer vision technology, which has been selected by OEMs globally and serves vehicles on the roads today. To date, Cipia holds 50 design wins, over 12 platforms, across 8 car manufacturers in the US, Europe and China.
Forward-Looking Statements
The information regarding the start of serial production of the aforementioned models is considered forward-looking information, as defined in the Israeli Securities Law of 1968. This information may not materialize, including substantially, as a result of changes and factors beyond the Company's control.